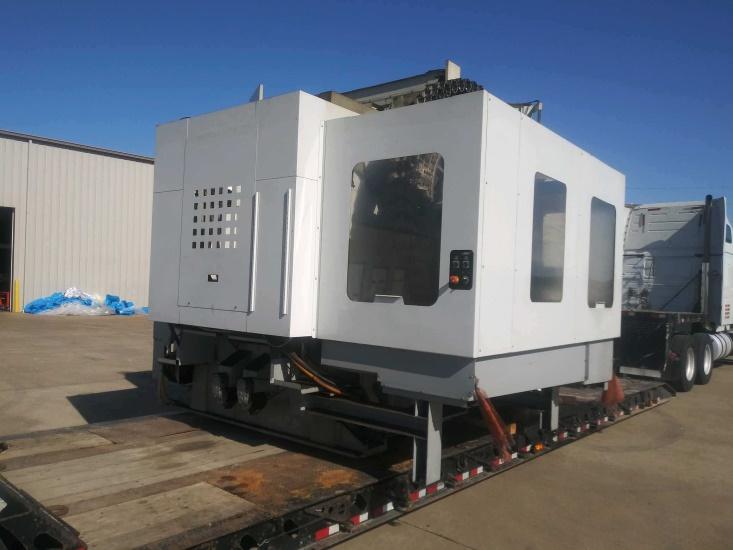 Oversize CNC Machine Transport with Heavy Haulers
This Haas EC 550 CNC Machine center was shipped internationally from New Sharon, IA to Juarez, OC Chihuahua in Mexico by Travis and the Heavy Haulers team. The customer loved our instant online quote for shipping the 52,800lb. horizontal CNC milling machine center, and called Travis to confirm the shipping estimate.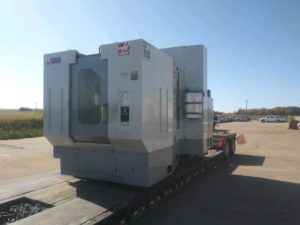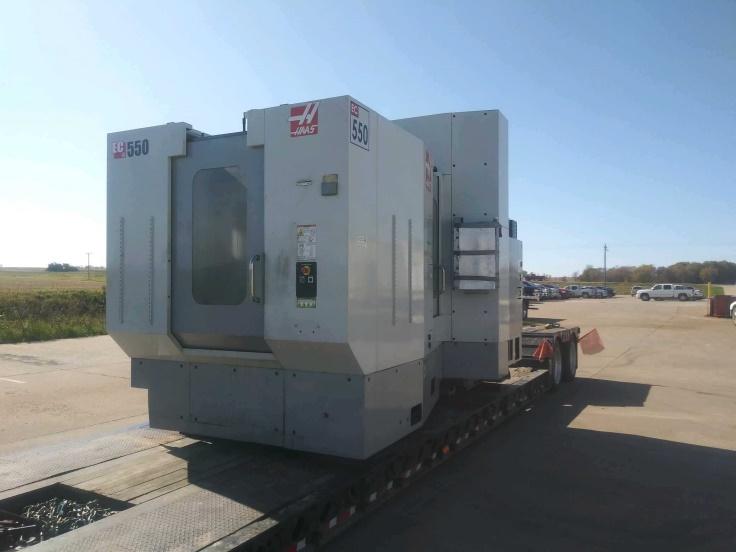 This weighty CNC machine had dimensions of 24 ft. height, 11.4 ft. length and a width of 11 ft., meaning that its size required permits for shipping through most states of Iowa and Mexico. Due to these limitations, Travis deployed a Heavy Haulers double drop deck trailer for the move. 
The specialized lowered platform of our lowboy trailers, coupled with the 52 K pound weight of the CNC machine gave the load proper integrity when lying on support beams. Flagging was done to the over-wide sides of the machine and the trailer bed itself to improve the load's visibility for other motorists. 
Get a Free Shipping Estimate Now!
Call us for all your heavy haul trucking needs! (800) 908-6206
Learn About What We Did For This CNC Machine Shipper
A route survey had requested that escort vehicles be used for certain areas of the interstate highways and past the border in Mexico. The transport took off from new Sharon in Mahaska County, Iowa and headed southwest on the I-35 through the states of Missouri, Kansas, Oklahoma, and Texas; before crossing southwards past the border to Chihuahua, Mexico. This cross country haul involved a two-driver team, accompanied by Travis , a long time CNC machine handler who was experienced in cross border shipping.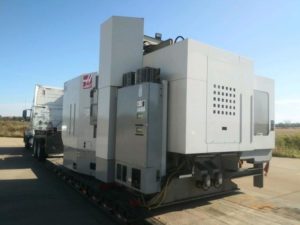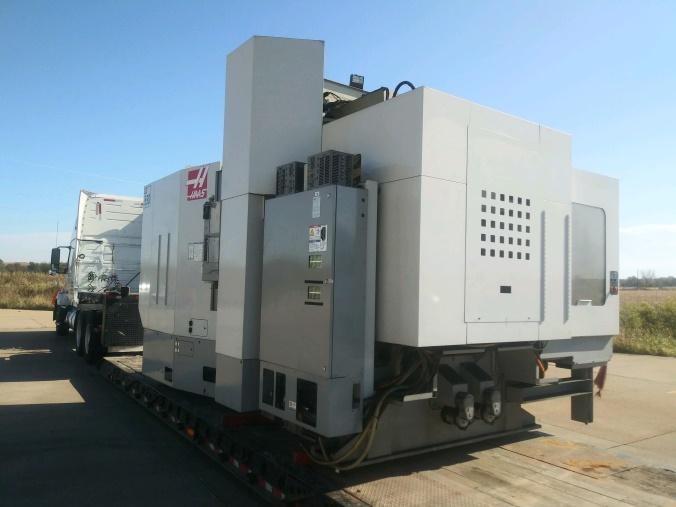 Travis conducted the entire transport of the Haas EC 550 CNC Machine from start to finish, handling logistics, consigning and dispatching. He is available for any size of load destined for the entire US, Canada, and Mexico on (800) 908-6206.
Height: 11.4 ft.

Weight:

52,800

lbs.

Length:

24 ft.

Width: 11 ft. 

Transport miles: 1,630 miles

Transport duration: 42 hours and 15 minutes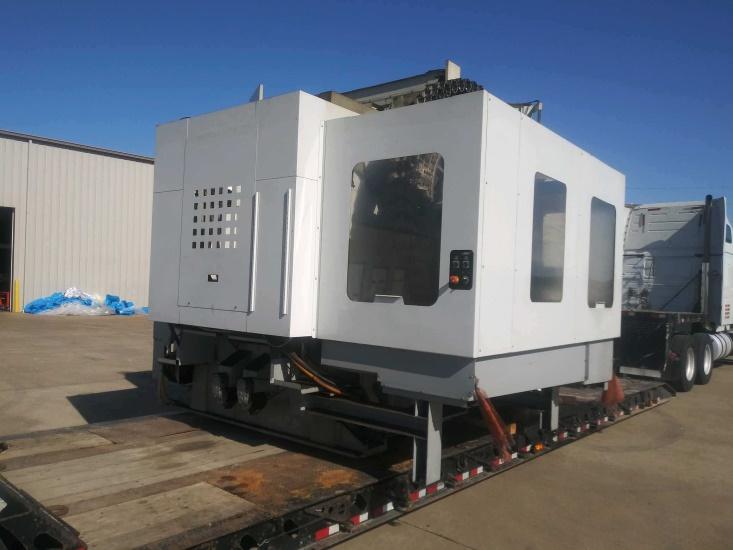 For More Information on CNC Machine Transport, Visit:
Travis Selochan
Travis Selochan is a senior logistics professional at Heavy Haulers, he coordinated this entire transport from start to finish, If you'd like a shipping estimate or more information on transportation from Travis Selochan, Please call him at his direct contact below.
Contact Him Today: (727) 388-4339
Tell us what you think about this international CNC machine transport in the comments!