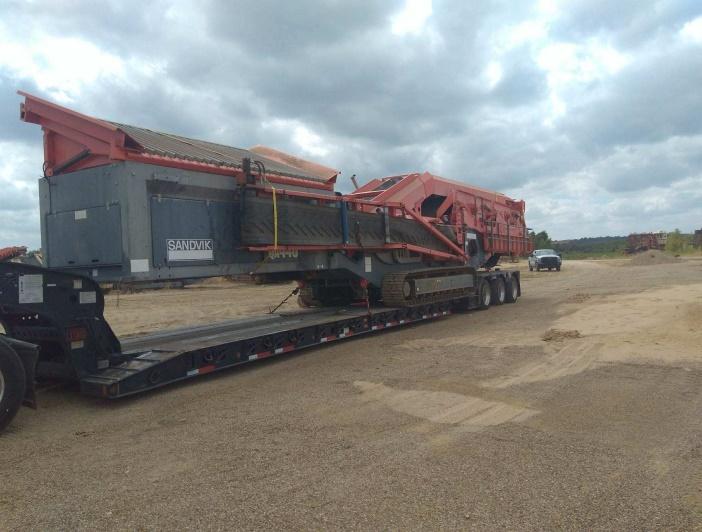 Rough Terrain Crane Shipping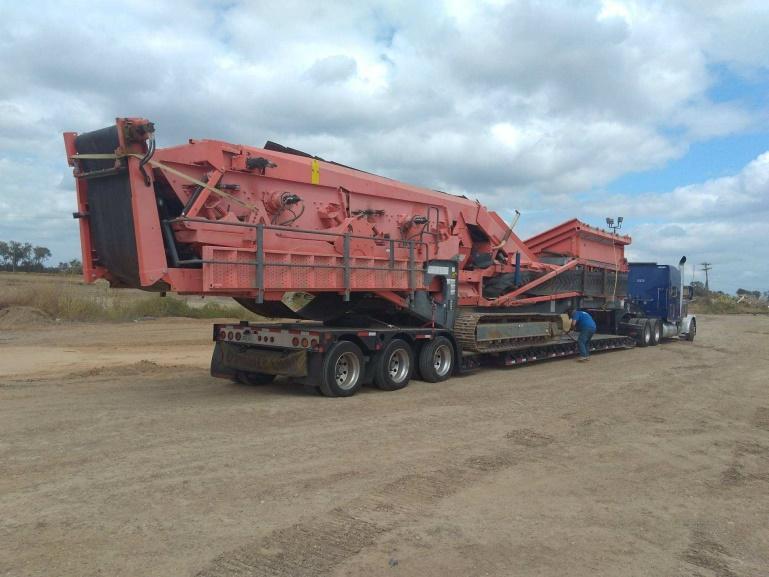 40,000 Pound Rough Terrain Crane Shipping on Standard RGN Trailer
Hal Foster was contacted by this client for rough terrain crane shipping from Ravenna, Texas to Richland Hills, Texas. The 2000 Link-Belt RTC 8040 weighed 40,000 pounds and had a length of 42 ft. part of which consisted of the folded up boom arm. Hal selected a regular RGN double drop deck trailer that had the capacity to undertake the oversize weight and length dimensions.
The regular RGN was selected over a stretch or extended RGN since Heavy Haulers are allowed to let the conveyor extension hang over the rear of the trailer.
The 2000 Link-Belt RTC 8040 rough terrain crane was simply loaded by detaching the front of the RGN and then it was driven onto the lowered platform. Expert oversize machinery handlers that Hal personally selected undertook the intricate loading and weight balancing that this project required.
This entire consignment was secured using belt strappings and chain tie-downs, after which the freight was flagged as is regulated for such an oversize load. 
The length of the rough terrain crane was accommodated by our RGN trailer, with weight distributed evenly across the heavy-duty platform. Hal deployed escort and pilot vehicles for the 101 miles between Ravenna and Richland Hills, TX.
Thanks to the secure rigging and expertise of Hal and the driver, they were able to send off this rough terrain crane without any problems. That always makes the client happy.
Heavy Haulers is determined to provide the best quality service, which is why we work with highly trained logistics agents like Hal.
Driving this consignment took over 5 hours and delivery was made well within the schedule, and all the while, the client was kept in the loop during the entire journey.  The rough terrain crane was offloaded at the drop-off site, after which Hal and his Heavy Haulers team ensured that everything was in good operational condition.
Heavy Haulers always make sure to deliver your equipment in the condition in which it was picked up. We pride ourselves on hiring safe drivers, and planning out the most secure routes. Thankfully, Hal knew just what to do in this situation.
Hal handled all the planning, routing and dispatch coordination for the rough terrain crane project. Contact Hal now on (800) 908-6206 for information and booking.
Height:  11.10 ft.
Weight: 40,000 lbs.
Length: 42 ft.
Width: 10.9 ft. 
Transport miles: 101 miles
Route direction: TX-121 S and US-75 S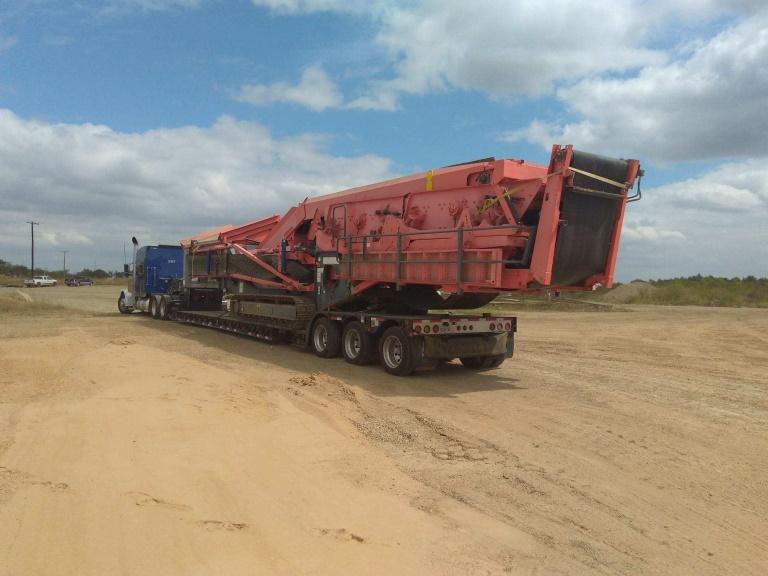 Call us for all your heavy haul trucking needs! (800) 908-6206
Ready to get your online quote?