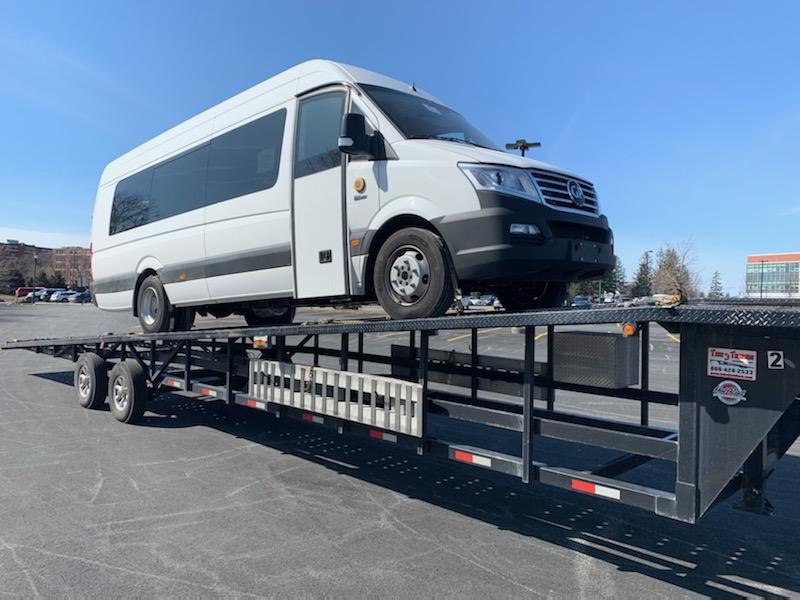 Shipping a 2019 Green Power EV Star 24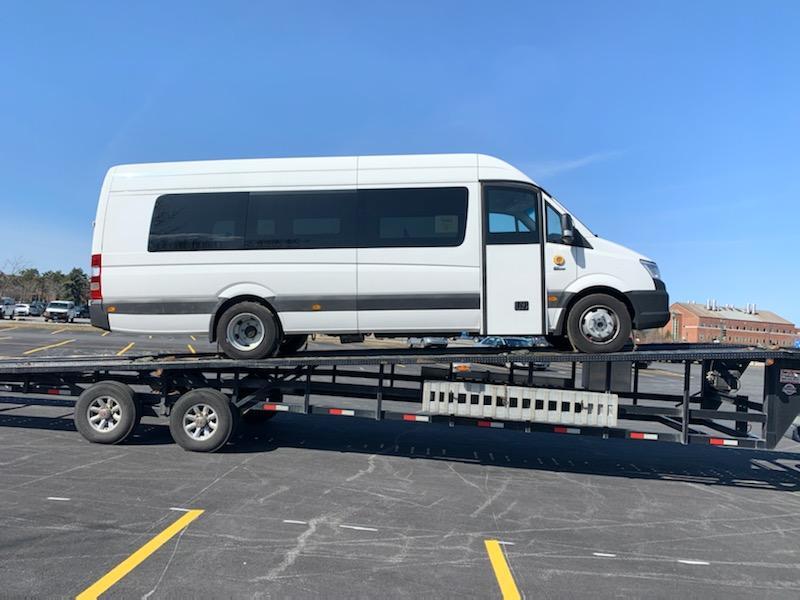 Shipping an Electric Van with Confidence
At Heavy Haulers we've noticed an increase in shipping electric vehicles. That includes electric cars, vans, and even semi trucks. Electric vehicles, both regular and of the heavy duty variety, are becoming more popular by the day. So, we made sure that our logistics specialists were ready to go with these newer-type vehicles. Shipping an electric van is done with confidence at Heavy Haulers, and you can be confident that we will provide you with a quality transport. Keep reading for more information on this electric van shipping experience.
Electric Van Transport: Getting the Details Right
Senior Logistics Specialist, Julian Foltz, was tasked top ship the 2019 Green Power Electric Van Star form Malta, NY 12020 to Burlington, VT. With manufacturers such as Ford teasing the market with the release of their electric cars in the coming year, Julian understood the importance of shipping the electric van right. The markets are leaning in favor of the all-electric transit vans. That means Heavy Haulers needs to be prepared to ship them. With more people plunging into the world of electric-powered vans, it's easy to understand why Julian took on the 122.1 mile journey.
Heavy Haulers has been the industry-leading transport company for over a decade. As new vehicles, equipment, and machinery rolls out, we quickly adapt to transport them safely. The Electric Vans, when first rolled out in the market, were highly welcomed by individuals making deliveries daily. The impressive reception of the electric vans in the market has seen household names such as Ford, Peugeot, Nissan, Iveco, and Renault test the fiercely competitive markets. And Heavy Haulers is becoming the household name to transport them.
2019 Green Power EV Star Shipped With Ease
When the order first came in to ship the 2019 Green Power EV Star, Heavy Haulers agents were quick to process the order. Soon afterward, Julian and his team prepared and briefed on the specs of the vehicle. The all-electric, zero-emission van had a cargo capacity of 570 cubic, operational for up to 150 miles on a single charge and a payload of 6000 pounds. The loading of the the electric van was delegated to other team members. Once the loading was complete Julian made the standard pre-check to the setup and ensured all the relevant permits were available.
Throughout the transport journey, Julian made integrity checks on the Green Power EV Star. With the help of our Heavy Haulers agents, all information regarding the electric van was delivered to the client in Burlington, Vermont. The 122.1 mile journey took a total of 3.5 hours to complete. Each step of the journey was handled with consideration and care, and the client was more than satisfied.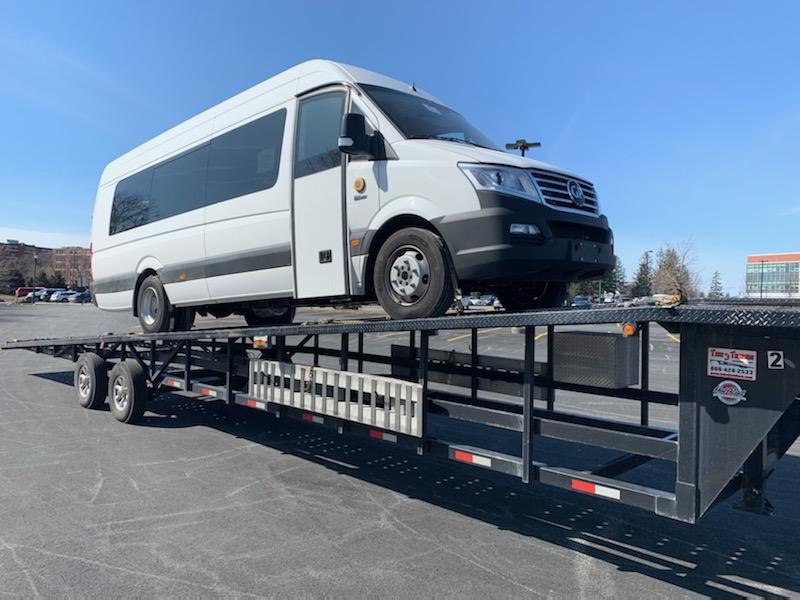 Call us for all your heavy haul trucking needs! (800) 908-6206
Ready to get your online quote?