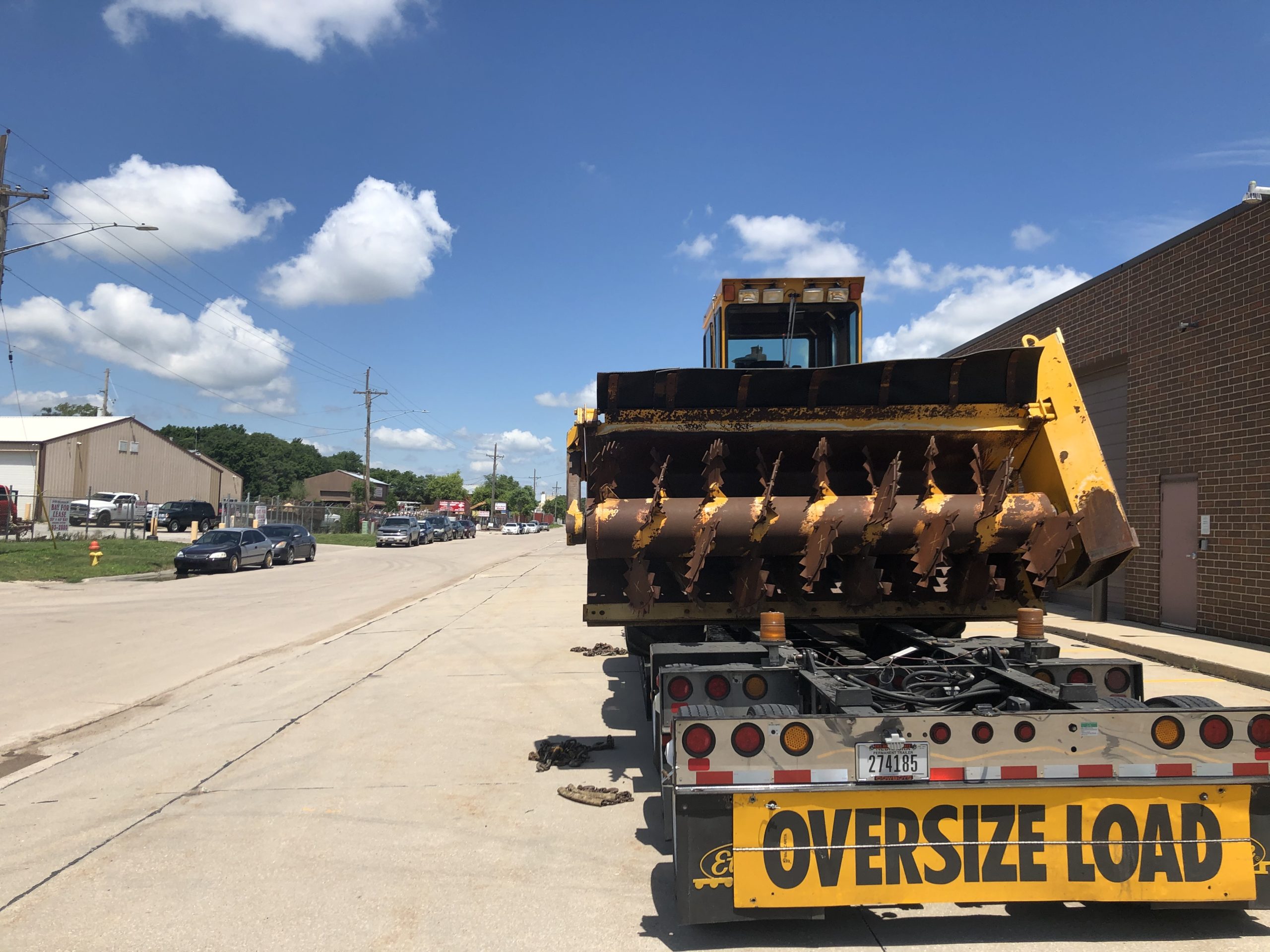 What Happens if You Have the Wrong Oversize or Wide Load Permits?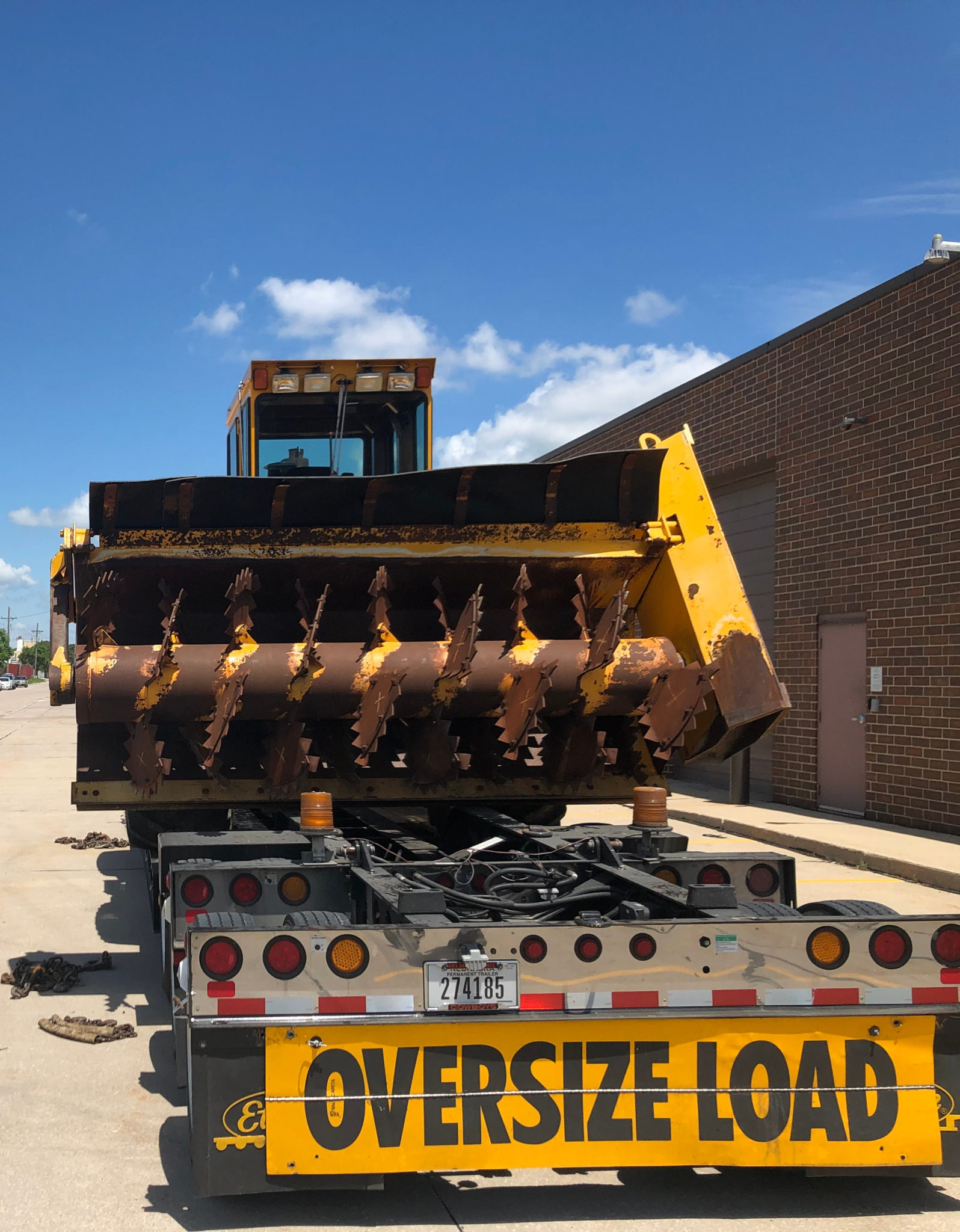 Proper Permits are Essential for a Safe Transport
When it comes to arranging the transportation of any equipment, machinery, materials, or objects that are classed as oversize or super loads, a wrong permit can have disastrous consequences. Enforcement action, travel restrictions, and unnecessary fees are just three consequences of using the incorrect permit type. That's why it's essential to have the proper permits for oversize and wide load transport.
What Are the Load Requirements for Each Permit Type?
The most common permits required are for oversize transport or super load transport. Typically, the legal limits for the size of a vehicle and its cargo are 80,000lbs of weight, 53′ in length, 13.5″ high, and 8.5″ wide. If the trailer and its cargo exceed these fundamental limits, you'll need a permit to travel.
Unfortunately, the DOT regulations set for abnormal loads vary between states, so you'll need to make sure that the right permits are acquired for every step of the journey. If you start in New York, for example, permit types and fees can vary depending on whether you're traveling downstate or statewide. In New York, the following state permit types also referred to as "R" permits routinely apply:
– Type 1 permits are for 97,400lbs max weight and 48′ trailer length

 

– Type 1a permits are for 102,000lbs max weight and 48′ trailer length

 

– Type 7 permits are for 107,000lbs max weight and 53′ trailer length

 

– Type 9 permits are for 117,000lbs max weight and 53′ trailer length
In other states, load requirements for permits vary, so it's essential to know which regulations apply, what the requirements are, and how to obtain the correct license quickly.
Are There Costs Associated With Wrong Permit Type Applications?
Some permit types, such as the Unplanned Divisible Load Emergency Move permit type, aren't route-specific, but drivers will need to be able to prove that they are supporting the right kind of cargo. For relief supplies being transported, fees for the permit are often waived in U.S. states such as New Jersey. If you apply for the wrong license type when carrying this type of load, you may end up paying unnecessary fees.
Some permits are more expensive than others, so the right licenses must be chosen to avoid making costly mistakes. In many states, you can apply for general single-trip moves where the permit fee is $60. However, highway maintenance fees are also required for loads exceeding 80,000lbs in some locations. In some states, including Texas, single-trip mileage permits specifically for equipment such as cranes have a cheaper base fee of $31, but the true cost is dependent on size, weight, and mileage. Paying for the wrong permit type means you may not have enough mileage cover to reach your destination, as well as incurring the wrong permit fee amount.
Are There Restrictions Associated With Permits That Will Affect Travel?
If you have the wrong permit, there will be some roads that you cannot legally and safely travel. For example, if you have a state-issued R permit, you won't be able to travel across R-posted bridge roads (signposted with "No Trucks with "R" Permits) unless the bridge has been waived by the state department. These R-posted bridges are rated as not safe for oversize loads and can be measured as such because of structural restrictions, e.g., the amount of weight the bridge can hold.
This is why route planning and gaining proper permits is essential. If a semi truck with an oversize load  travels down the wrong road, a disaster could result. Anything from having a bridge too low, to lanes that are too narrow. This can cause damage to the freight, or worse, an accident to happen. This is also why pilot cars and escort vehicles are  often utilized, to make sure the way is clear.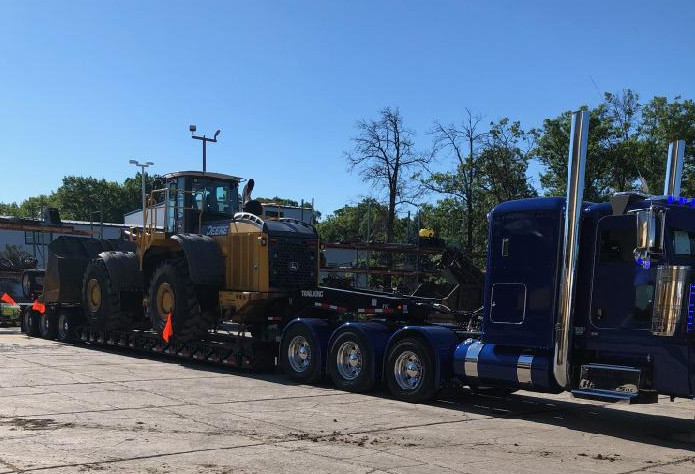 Heavy Haulers makes sure to secure the proper permits necessary for any oversize, wide load, or even super loads. When you work with us, we handle every aspect of transport, so you can feel secure. Call now! (800) 908-6206
Ready to get your online quote? 
Are There Any Essential Additional Regulations That Affect Your Permits?
After January 1st, 2020, it was deemed that all trucks, tractors, and trailers must also comply with the Infrastructure Friendly (IFV) requirements to be permitted to travel under an overweight permit for a divisible load. Not complying with these regulations can result in enforcement action.
Your carrier insurance may also be voided or be affected by the wrong type of transport permit. Some states, including Alabama, Missouri, Montana, Ohio, and Virginia, require insurance information to be sent to the state's Department of Public Safety, Department of Transportation, or Department of Motor Vehicles.
What to Do if You Think You Have a Wrong Permit?
If you're unsure which permit applies to the cargo, truck, and trailer type that is being transported, your state's Department of Transportation can provide guidance. Changes to permits can be made for a fee, and fees can be waived in instances where the permit issuer was at fault. The safest thing to do is work to obtain the right permit, instead of risking travel with the wrong permit application.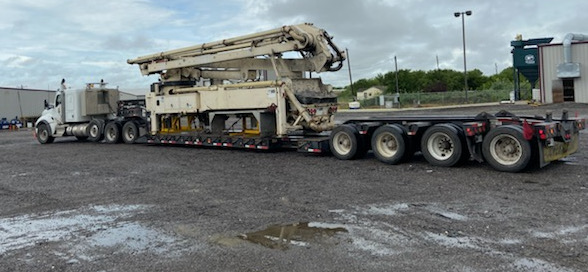 Heavy Haulers Knows Permits
Thanks to a decade of experience we understand the permits required to haul oversize and heavy equipment. We make sure that every detail is taken care of, so your equipment arrives safely and on time. Safety for the team and your machinery is our number one priority. If you have any questions, make sure to speak with your dedicated transport specialist. They are with you from dispatch to delivery. Call now! (800) 908-6206